SCRIPT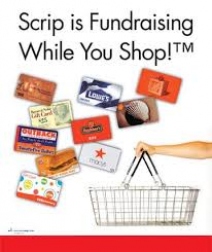 October 15th through November 19th the broader SCRIPT program will be available to order. Payment must accompany order. Checks made payable to St. Matthew's. Pick up by Sunday the 19th of Novenber.

CAMPBELL'S LABELS
The Campbell's Labels Program will soon be coming to a close. We will have until December to collect labels and send them in to receive free equipment for our school. (You probably have noticed many Campbell's products no longer have the Labels for Education logo.) Please continue to collect labels that are still on products and send them in to school. You may place any labels in the Campbell's bin by the elevator even after school is out. Please note the following ways to help our school all summer long:

Big G Box Tops for Education - Please clip only the portion of the top that shows the label "BIG G Box Tops For Education Logo".

Sentry Stores – The Sentry Stores are both participating in the Funds for Friends program. Next time you're shopping at either of the Sentry stores, ask the clerk to put a "Funds for Friends" sticker on the back of your receipt.

Milk Caps & Bags – Front panels from Kwik Trip milk in a bag and caps (Milk Moola) are also being collected. We will be able to get 5¢ per cap and milk bag tops donated to our school.

Schnuck's – Stop at the service desk to ask for a card and register your card online or call to designate funds to go to St. Matthew's School. Present the card when you shop and a percentage will be contributed to St. Matthew's School.

Support St. Matthew's With SCRIP!