Registration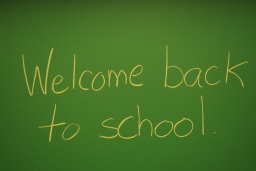 2017-2018 School Year
Registration day for grades K-8 will be held Friday, August 4th from 9:00 – 1:00 p.m. and 4:00-6:00 p.m.
The basic tuition for the first child is $900, and the second, third, etc. is $825. Instructional tuition for grades K-8 is $3,200 for the first child and $3,000 for second, third, etc. The milk fee is $5.00. Please bring your registration form and any changes for the immunization cards.
Preschool registration will be held on Sunday, August 6,
from 4:00-6:00 p.m. in the preschool area.
Please bring your forms along as well as your 1st quarter payment (3-year-old 1st payment - $200, 4- year-old 1st payment $250). If you can't register at the times listed above, please call early to set up an appointment with the principal.